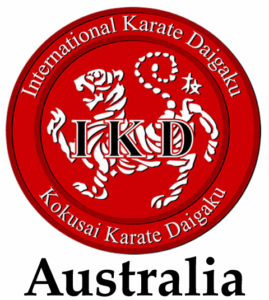 "Breaking the cycle of crime & violence through the discipline of karate."
Our main goal continues to be of service to young people throughout
the world by helping
them find direction in life.
Welcome to the official website of the International Karate Daigaku Australia.
The International Karate Daigaku is the newest and fastest growing International Karate Organizaion. Since forming in February 2011, the IKD has grown to include 57 regions in 33 countries World Wide.This is inpart to the leadership of our Shihan Kai and our Founder Shuseki Shihan Frank Woon-A-Tai.
 The International Karate Daigaku Association Australia (IKD-Australia) was established on the 1st of April 2017 by Hamid Mostofi Zadeh and is open to new members.
IKD Gympie Honbu Dojo is the first independent IKD Club in Australia that from 1st of April 2017 on has direct affiliation with the International Karate Daigaku (IKD) in Canada.
International Karate Daigaku Association Australia (IKD-Australia) provides traditional karate training (non for profit) for the community and its families. Karate training is healthy for everyone and every age group. It improves people's self confidence, spirit, focus, concentration and physical health and is ideal for learning self defence. We want to involve more people and children in sports/ self defence.
IKD-Australia is also a member of the Australian Karate Federation (AKF), Queensland Karate Association (QKA), World Karate Federation (WKF) and Oceania Karate Federation (O.K.F) which enables us to compete on state, national and international level in conjunction with our traditional art.
We practice authentic traditional Japanese Karate as taught by Gichin Funakoshi, the Father of Modern Karate.
We run classes to cater for all age groups, from beginners to advanced, junior to senior. The minimum age is 5 years and there is no maximum age. People who train regularly in karate develop improved motor skills, balance, self awareness, confidence, self defence and above all a great level of fitness. Karate training is widely known as the best form of all-round fitness.
---
Karate begins with Rei ™®©                                                                           and ends with Rei